This page is all about ME; if you're looking for just a SITE MAP / ARCHIVE click here
Welcome and thanks for visiting. I'm Kristina and I love classic movies, Hollywood history, music, comics & general retro pop culture, and this blog will give you movie reviews, biographies, picture posts, songs & playlists, vintage ads, videos, and regular links roundups.
Besides my day job running a construction business I also do the odd CUSTOM ARTWORK job like murals and custom-sewn, hand-painted clothing.
I'm the senior writer for the original Noir fan's publication, DARK PAGES (have been contributing since 2005) & also contribute to other sites & publications.
Take a tour of my movie & movie book collection
Here's my music collection
Here's a log of what I'm watching
SOME OF MY FAVORITE (long) ARTICLES:
from Films of the Golden Age Magazine: my look at the making of the little-known 1933 prohibition gangster musical BROADWAY THROUGH A KEYHOLE . The controversial plot was written by Walter Winchell based on NY gossip surrounding Al Jolson and Ruby Keeler. The movie starred then-controversial actor Paul Kelly, famed nightclub queen Tex Guinan, heartthrob crooner Russ Columbo; their combined backstories, and the place the film takes in their lives of meteoric success and sudden tragedy are arguably more fascinating than the film itself.
from Classic Images magazine: my extensive biography of great character actor PAUL KELLY, a rising star when he became the center of a scandalous and sensational manslaughter trial, which was at the time considered the premier celebrity spectacle; read about that and how he managed to rebuild his life & career afterwards. A fascinating tale, even if you know nothing about classic movies.
My bio of  WARD BOND, great actor, athlete, conservative activist and close friend of John Wayne & John Ford.
WITNESS FOR THE PROSECUTION   is fun, also the NAKED CITY  3-parter that starts here 
FOR MORE PLEASE  BROWSE THE SITE MAP/ ARCHIVE 

TROPHY CASE :)
my blog has received the following AWARDS:
7 x 7 award  (DEC 2011)
LIEBSTER award  (FEB 2012)
7 x 7 award (SEP 2012)
VERSATILE blogger award (JAN 2013)
WORDPRESS FAMILY AWARD (AUG 2013)
LIEBSTER award (APR 2014)
LIEBSTER award (APR 2014)
VERSATILE BLOGGER award (JUNE 2014)
VERSATILE BLOGGER award (JULY 2014)
You can read my response posts via this tag
I'm a member of
I'm on the Ultimate Movie Blogroll 
link to SPEAKEASY RSS FEED
click the green button to add my blog to your Feedly subscriptions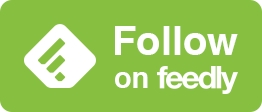 contact me via this form