hot off the presses is the very latest issue of the original bi-monthly publication for noir movie fans; here's what you'll find in it:
As part of The Dark Pages' 10 year anniversary celebration, this issue focusses on two of noir's best directors, Anthony Mann and Robert Siodmak. Along with in depth bios of both men, some of their films featured are Criss Cross, Desperate, Phantom Lady, The File on Thelma Jordon, trivia and quotes, fun facts about the director's other films, and much more.
My contributions are an article on Strange Impersonation, Mann's film about Brenda Marshall's revenge, as well as a piece on Railroaded! which features a super hard boiled John Ireland, plus I do my usual viewing and DVD release calendar.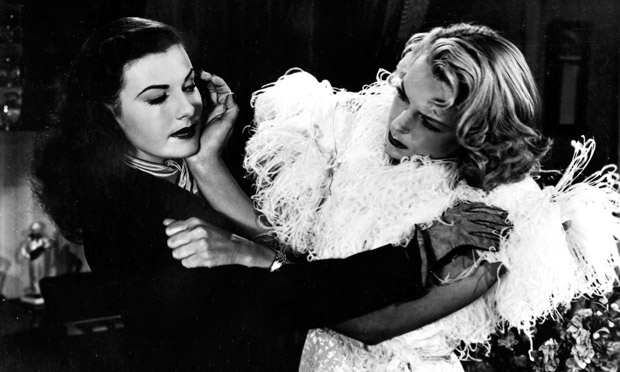 As usual if you're a noir movie fan, you really will enjoy getting and reading The Dark Pages, so get your issue or commit to a whole subscription — click right here to learn how to order in paper or e version.
image sources